Purchase
Welcome to the Movie Starr online booking site.
Click on a time to book.
Oscar® winners Renée Zellweger and Colin Firth reprise their roles in the next chapter of the world's favorite singleton in Bridget Jones's Baby. Directed by Sharon Maguire (Bridget Jones's Diary), the new film in the beloved comedy series based on creator Helen Fielding's heroine finds Bridget unexpectedly expecting.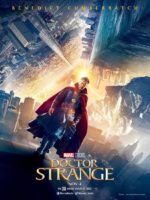 After top neurosurgeon Stephen Strange is injured in a car accident that ruins his career, he sets out on a journey of healing, where he encounters the Ancient One, who becomes Strange's mentor in the mystic arts.
Disney•Pixar's "Finding Dory" reunites everyone's favourite forgetful blue tang, Dory, with her friends Nemo and Marlin on a search for answers about her past. What can she remember? Who are her parents? And where did she learn to speak Whale?
Book Tickets
Saturday 22 Oct 2016
10:10

(Kids Club)

13:15

(Kids Club)

Sunday 23 Oct 2016
10:10

(Kids Club)

13:15

(Kids Club)

Monday 24 Oct 2016
10:10

(Kids Club)

13:15

(Kids Club)

Tuesday 25 Oct 2016
10:10

(Kids Club)

13:15

(Kids Club)

Wednesday 26 Oct 2016
10:10

(Kids Club)

13:15

(Kids Club)

Thursday 27 Oct 2016
10:10

(Kids Club)

13:15

(Kids Club)
From visionary director Tim Burton, and based upon the best-selling novel, comes an unforgettable motion picture experience. When his beloved grandfather leaves Jake clues to a mystery that spans different worlds and times, he finds a magical place known as Miss Peregrine's Home for Peculiar Children. But the mystery and danger deepen as he gets to know the residents and learns about their special powers…and their powerful enemies. Ultimately, Jake discovers that only his own special "peculiarity" can save his new friends.
Animated Adventure. Storks deliver babies…or at least they used to. Now they deliver packages for global internet giant Cornerstore.com. Junior, the company's top delivery stork, is about to be promoted when he accidentally activates the Baby Making Machine, producing an adorable and wholly unauthorized baby girl. Desperate to deliver this bundle of trouble before the boss gets wise, Junior and his friend Tulip, the only human on Stork Mountain, race to make their first-ever baby drop – in a wild and revealing journey that could make more than one family whole and restore the storks' true mission in the world.
From Director Steven Spielberg, "The BFG" is the exciting tale of a young London girl and the mysterious Giant who introduces her to the wonders and perils of Giant Country. Based on the beloved novel by Roald Dahl, "The BFG" (Big Friendly Giant) was published in 1982 and has been enchanting readers of all ages ever since.
Emily Blunt, Rebecca Ferguson, Justin Theroux, Haley Bennett, Luke Evans, Edgar Ramirez and Allison Janney star in The Girl on the Train, from director Tate Taylor (The Help, Get on Up) and producer Marc Platt (Bridge of Spies, Into the Woods). In the thriller, Rachel (Blunt), who is devastated by her recent divorce, spends her daily commute fantasising about the seemingly perfect couple who live in a house that her train passes every day, until one morning she sees something shocking happen there and becomes entangled in the mystery that unfolds. Based on Paula Hawkins' bestselling novel, The Girl on the Train is adapted for the screen by Erin Cressida Wilson and Taylor. The film's executive producers are Jared LeBoff and Celia Costas, and it will be released by Entertainment One in the UK.
DreamWorks' TROLLS is a hair-raising comedy filled with unbelievable adventure and incredible music. Known for their crazy, colourful, and magical hair, Trolls are the happiest, most joyous creatures ever to burst into song. But their world of rainbows and cupcakes is changed forever, when their leader Poppy (Anna Kendrick,) must embark on a rescue mission that takes her far beyond the only world she's ever known.