Purchase
Welcome to the Movie Starr online booking site.
Click on a time to book.
Directed, written by and starring Ricky Gervais, "David Brent: Life on the Road" is a feature length film which sees a documentary crew catching up with David Brent twelve years on from the mockumentary 'The Office'. Brent is now a travelling salesman, chasing his dream of rock stardom by self-financing a UK tour with his band, 'Foregone Conclusion'.
Disney•Pixar's "Finding Dory" reunites everyone's favourite forgetful blue tang, Dory, with her friends Nemo and Marlin on a search for answers about her past. What can she remember? Who are her parents? And where did she learn to speak Whale?
Book Tickets
NERVE follows Industrious high school senior, Vee Delmonico (Emma Roberts), who has had it with living life on the sidelines. When pressured by friends to join the popular online game Nerve, Vee decides to sign up for just one dare in what seems like harmless fun. But as she finds herself caught up in the thrill of the adrenaline-fueled competition, the game begins to take a sinister turn with increasingly dangerous acts, leading her into a high stakes finale that will determine her entire future.
For years, old wood carver Mr. Meacham (Robert Redford) has delighted local children with his tales of the fierce dragon that resides deep in the woods of the Pacific Northwest. To his daughter, Grace (Bryce Dallas Howard), who works as a forest ranger, these stories are little more than tall tales…until she meets Pete (Oakes Fegley). Pete is a mysterious 10-year-old with no family and no home who claims to live in the woods with a giant, green dragon named Elliott. And from Pete's descriptions, Elliott seems remarkably similar to the dragon from Mr. Meacham's stories. With the help of Natalie (Oona Laurence), an 11-year-old girl whose father Jack (Wes Bentley) owns the local lumber mill, Grace sets out to determine where Pete came from, where he belongs, and the truth about this dragon.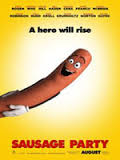 A misplaced sausage and his savory friends embark on an existential adventure through the aisles of a massive supermarket in this raunchy animated comedy from Seth Rogen and Evan Goldberg. As the store's annual 4th of July sale draws near, the perishable pals must return to their rightful places on the shelves before the customers come flooding in to fill their carts. Conrad Vernon (Monsters vs. Aliens) takes the helm for this Sony Pictures/AnnaPurna Pictures co-production penned by Rogen, Goldberg, Kyle Hunter, and Ariel Shaffirwhich.
An all-star roster of actors has joined new action adventure Suicide Squad, bringing DC Comics' super villain team to the big screen under the direction of David Ayer ("Fury").
From Director Steven Spielberg, "The BFG" is the exciting tale of a young London girl and the mysterious Giant who introduces her to the wonders and perils of Giant Country. Based on the beloved novel by Roald Dahl, "The BFG" (Big Friendly Giant) was published in 1982 and has been enchanting readers of all ages ever since.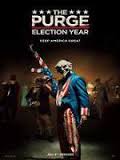 Years after sparing the man who killed his son, former police sergeant Barnes has become head of security for Senator Charlie Roan, a Presidential candidate targeted for death on Purge night due to her vow to eliminate the Purge.
For their fifth fully-animated feature-film collaboration, Illumination Entertainment and Universal Pictures present The Secret Life of Pets, a comedy about the lives our pets lead after we leave for work or school each day.
Book Tickets
Friday 26 Aug 2016
11:35

(Kids Club)

13:45

(Kids Club)

Saturday 27 Aug 2016
11:35

(Kids Club)

13:45

(Kids Club)

Sunday 28 Aug 2016
11:35

(Kids Club)

13:45

(Kids Club)

Monday 29 Aug 2016
11:35

(Kids Club)

13:45

(Kids Club)

Tuesday 30 Aug 2016
11:35

(Kids Club)

13:45

(Kids Club)

Wednesday 31 Aug 2016
11:35

(Kids Club)

13:45

(Kids Club)

Thursday 1 Sep 2016
11:35

(Kids Club)

13:45

(Kids Club)