Purchase
Welcome to the Movie Starr online booking site.
Click on a time to book.
After discovering a video showing what he believes to be his sister's experiences in the demonic woods of the Blair Witch, James and a group of friends head to the forest in search of his lost sibling.
Book Tickets
| | | |
| --- | --- | --- |
| Thursday 29 Sep 2016 | | 21:05 |
Oscar® winners Renée Zellweger and Colin Firth reprise their roles in the next chapter of the world's favorite singleton in Bridget Jones's Baby. Directed by Sharon Maguire (Bridget Jones's Diary), the new film in the beloved comedy series based on creator Helen Fielding's heroine finds Bridget unexpectedly expecting.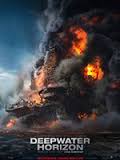 A story set on the offshore drilling rig Deepwater Horizon, which exploded during April 2010 and created the worst oil spill in U.S. history.
Disney•Pixar's "Finding Dory" reunites everyone's favourite forgetful blue tang, Dory, with her friends Nemo and Marlin on a search for answers about her past. What can she remember? Who are her parents? And where did she learn to speak Whale?
From visionary director Tim Burton, and based upon the best-selling novel, comes an unforgettable motion picture experience. When his beloved grandfather leaves Jake clues to a mystery that spans different worlds and times, he finds a magical place known as Miss Peregrine's Home for Peculiar Children. But the mystery and danger deepen as he gets to know the residents and learns about their special powers…and their powerful enemies. Ultimately, Jake discovers that only his own special "peculiarity" can save his new friends.
For years, old wood carver Mr. Meacham (Robert Redford) has delighted local children with his tales of the fierce dragon that resides deep in the woods of the Pacific Northwest. To his daughter, Grace (Bryce Dallas Howard), who works as a forest ranger, these stories are little more than tall tales…until she meets Pete (Oakes Fegley). Pete is a mysterious 10-year-old with no family and no home who claims to live in the woods with a giant, green dragon named Elliott. And from Pete's descriptions, Elliott seems remarkably similar to the dragon from Mr. Meacham's stories. With the help of Natalie (Oona Laurence), an 11-year-old girl whose father Jack (Wes Bentley) owns the local lumber mill, Grace sets out to determine where Pete came from, where he belongs, and the truth about this dragon.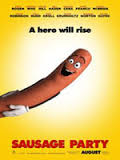 A misplaced sausage and his savory friends embark on an existential adventure through the aisles of a massive supermarket in this raunchy animated comedy from Seth Rogen and Evan Goldberg. As the store's annual 4th of July sale draws near, the perishable pals must return to their rightful places on the shelves before the customers come flooding in to fill their carts. Conrad Vernon (Monsters vs. Aliens) takes the helm for this Sony Pictures/AnnaPurna Pictures co-production penned by Rogen, Goldberg, Kyle Hunter, and Ariel Shaffirwhich.
From Director Steven Spielberg, "The BFG" is the exciting tale of a young London girl and the mysterious Giant who introduces her to the wonders and perils of Giant Country. Based on the beloved novel by Roald Dahl, "The BFG" (Big Friendly Giant) was published in 1982 and has been enchanting readers of all ages ever since.
Director Antoine Fuqua brings his modern vision to a classic story in Metro-Goldwyn-Mayer Pictures' and Columbia Pictures' The Magnificent Seven. With the town of Rose Creek under the deadly control of industrialist Bartholomew Bogue (Peter Sarsgaard), the desperate townspeople employ protection from seven outlaws, bounty hunters, gamblers and hired guns – Sam Chisolm (Denzel Washington), Josh Farraday (Chris Pratt), Goodnight Robicheaux (Ethan Hawke), Jack Horne (Vincent D'Onofrio), Billy Rocks (Byung-Hun Lee), Vasquez (Manuel Garcia-Rulfo), and Red Harvest (Martin Sensmeier). As they prepare the town for the violent showdown that they know is coming, these seven mercenaries find themselves fighting for more than money.
For their fifth fully-animated feature-film collaboration, Illumination Entertainment and Universal Pictures present The Secret Life of Pets, a comedy about the lives our pets lead after we leave for work or school each day.